Redsolution has created and maintained Xabber for so many years, giving it away for free and without ads. We did it because we believe in open source and free, federated messaging.
Now we need your help.
For all these years we've been making Xabber in a totally free open-source way. No ads, no charges, no string attached. Seven years and more than 1 million downloads later, Xabber is the most popular XMPP client for Android. Thank you.
Recently we've doubled our efforts and created Xabber for Web — a completely new web XMPP client, and it is insanely great. It is by far the best web XMPP client, and it's usability is second to none even among desktop clients. Try it now on web.xabber.com from your desktop browser: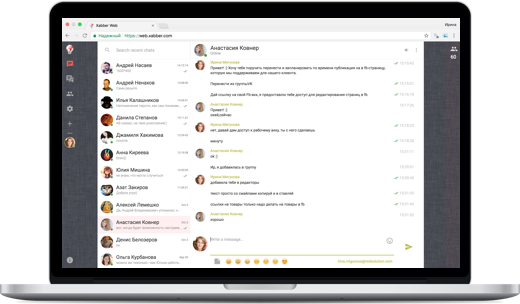 However, efforts such as these don't come cheap. Total costs of development and maintenance of Xabber exceed $150K. And in shrinking Russian economy we can no longer sustain those costs ourselves.
We are now launching a Patreon campaign to help us fund further Xabber development. With enough resources, we'll be able to greatly improve existing Xabber versions and bring Xabber to many more platforms and provide a continuous chat experience everywhere.
We believe that messaging should be built upon open standards and interoperability. If you share our dreams, join our Patreon campaign, and help us make these dreams happen.